The Domenico Russo Cellars
The Winery Domenico Russo is a wine-growing and producing company born in 1998 in the countryside around Ginosa in the district of Taranto near the region Basilicata. It is located into an ideal framework for wine production because of its mild weather, of its hill morphology and of its proximity of the Ionian Sea.
Below are the directions with distances:
| | |
| --- | --- |
| Città | Min. |
| Alberobello | 68 |
| Bari | 60 |
| Gallipoli | 135 |
| Lecce | 110 |
| Locorotondo | 70 |
| Martina Franca | 60 |
| Matera | 20 |
| Monopoli | 68 |
| Polignano | 85 |
The winery, bordered all around by verdant hill fields, is immersed in the most total stillness, is surrounded by several olive trees and is made up of a huge espalier vineyard strictly cultivated organically.
It produces first-class wines thanks to the family passion for the vineyard and to their deep respect for plants and for the ground. The Russo family supervises the whole production and transformation process of the grapes, from growing to bottling.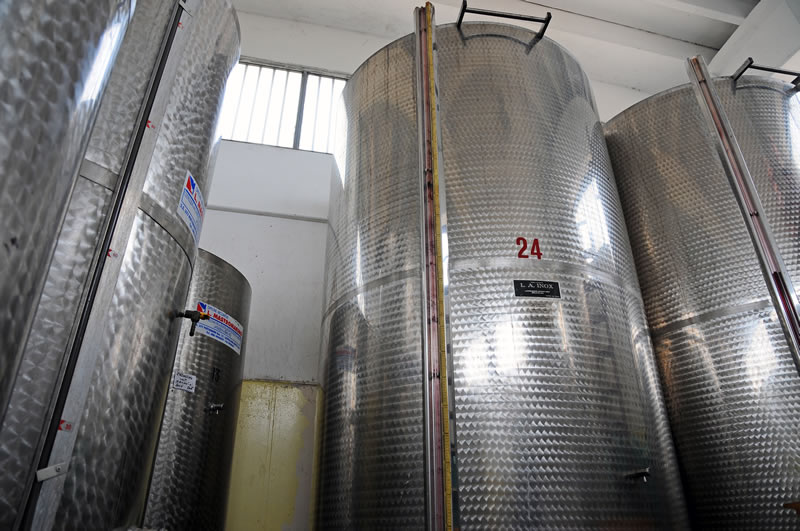 ---
The old winery
Love for his territory has always led the owner of the company, Domenico Russo, to be passionate for wine-growing and for production of native wines. His passion has then turned into the ambition to consolidate his wine-growing and producing company through the take-over of hill grounds in the municipal district of Ginosa in the countryside Bove Cesine. Later on, he also involved his wife in the management of the winery and the company was converted into a family-run company.
At the beginning of the wine-growing and producing activity, grapes transformation was made in a basement located in the upper and most ancient area of the town which today represents the retail point of sale of the winery. Afterwards, the building of the winery, in the heart of its new espalier installations, and the investment in cutting-edge equipment, have completed the necessary course of modernization of the department of wine transformation and bottling. To top it all, the involvement of the entire family in the owner's fearless choice: investing in superior quality wines.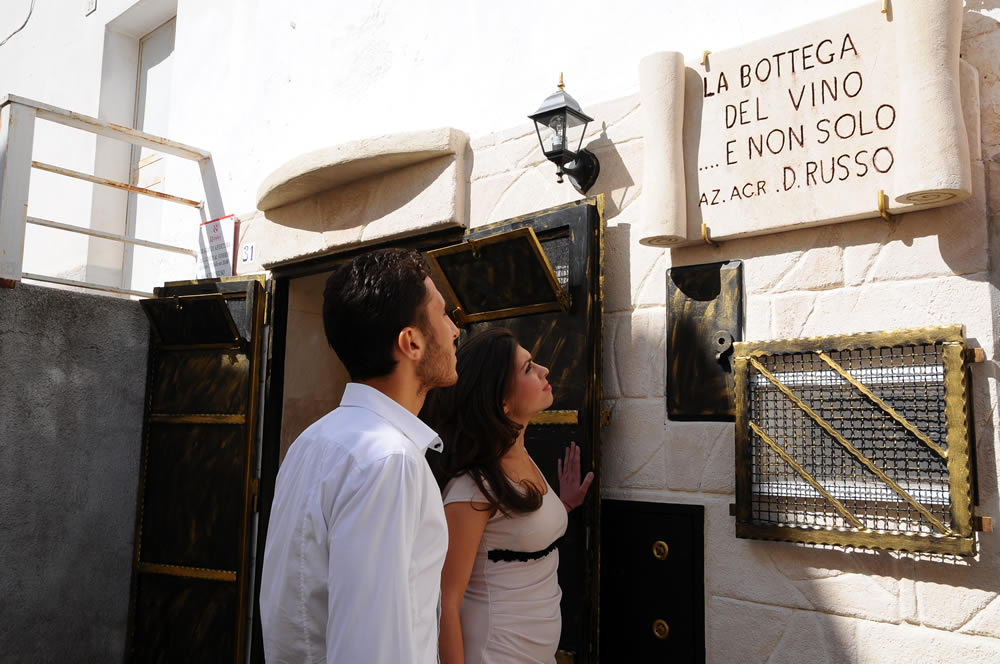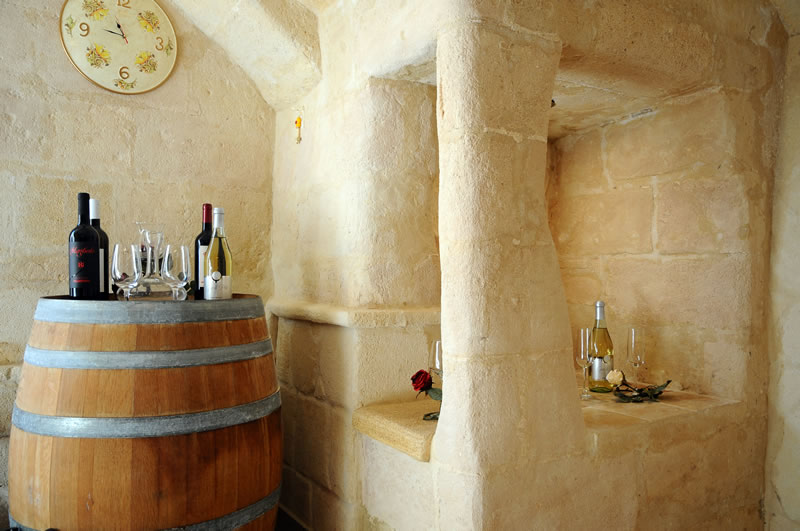 ---

From the green hills to the beaches
The view you can admire from the Winery moves from the ravine to the sea, from the plains to the hills, extends till the Murgia and come to an end with the zone Casale, a 3 km cleft in the calcareous rock surrounding all the old town of Ginosa.
It is in these natural fields, inside this fabulous area, that "promiscuous cultivations" still survive: grasses, cornfields, spread olive groves and vineyards alternate each other into small plots of land planted with garden products.
The Apulia region hides great landscape treasures, and a cultural and traditional wealth that deserve to be discovered and appreciated. It lays down along the Ionian shores made up of golden sand, against a green hill background: a landscape made unique by its several natural views and of course by its numerous vineyards.